Pea was particularly needy and whiny tonight as I was trying to get dinner ready so I decided to ask him to help me make dinner. He LOVES "helping" in the kitchen. His newest thing pull a chair up to the counter and try to "help" by grabbing everything in sight saying "what's this?" or "what are you making, mommy?" Over and over and over...:) I usually don't mind until he starts grabbing the knives...
So, I thought he could help me make dinner by stirring something on the stove, then I decided that was a really bad idea with mr. grabby even under the closest supervision and with my haste to get dinner done. So, instead, I put him to work making his own dinner. I grabbed a bag of dried 10 bean soup that has been in the cupboard forever, gave him some measuring cups, tupperware, measuring spoons, and let him have at it. He had a blast "making dinner." He was out of my way while also feeling like he was helping me.
Starting the soup.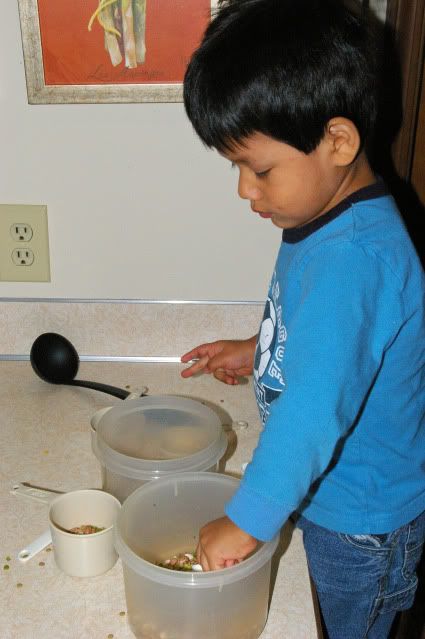 Carefully measuring.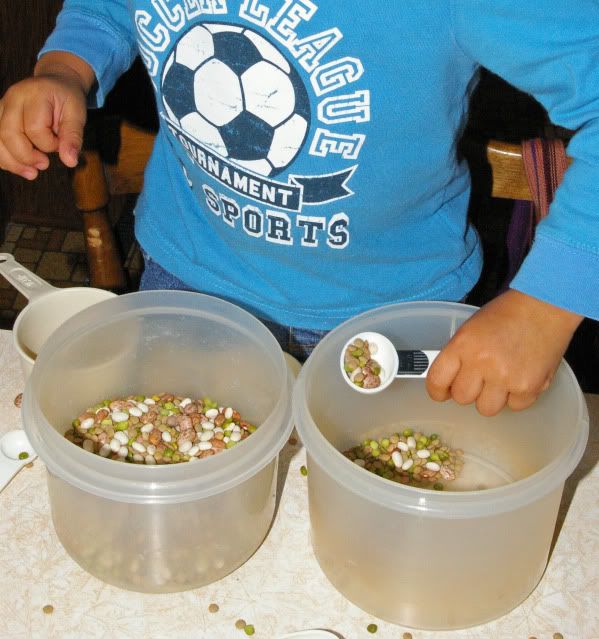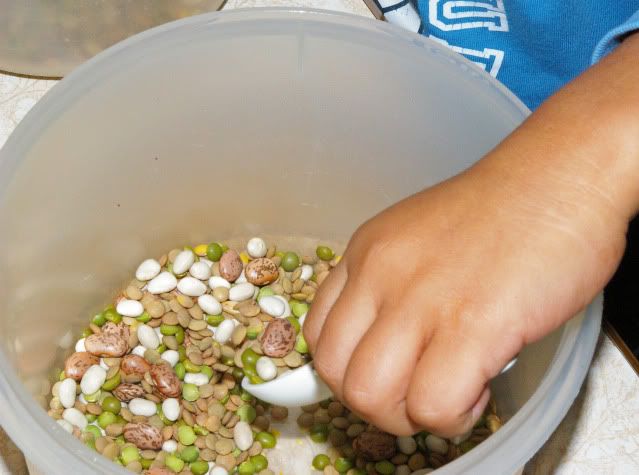 Transferring from one bowl to the next with the measuring cups.
Forget the measuring cups...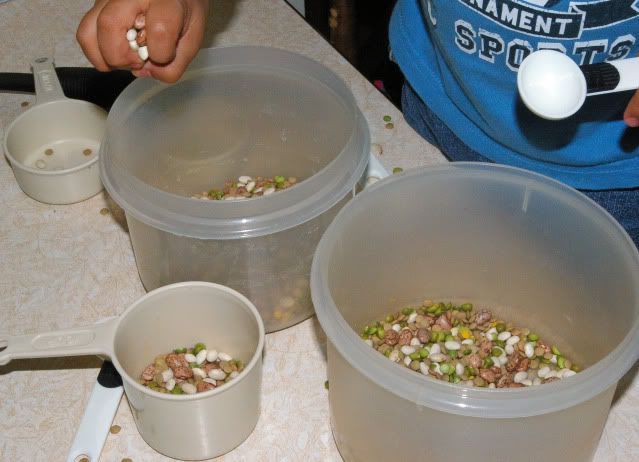 Okay, so somewhere in there, pea decided his hands were sticky so he needed to move his chair over to the sink. Now, he LOVES playing with the water in the sink. So, he got a bit distracted from his soup while getting himself wet at the sink. Actually, I was shocked to discover there was hardly any water on the floor! It all ended up on his shirt. Sooooo....
off with the shirt and back to the soup (note the wet shirt draped over the chair!).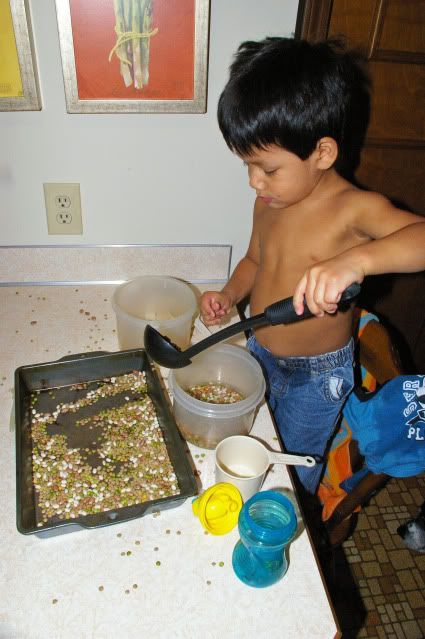 Somehow he snuck his sippy cup of water over to the soup station, opened it up, and dumped all the water into the soup (and put some beans in his cup). Well, OF COURSE! You gotta have water for soup, right?!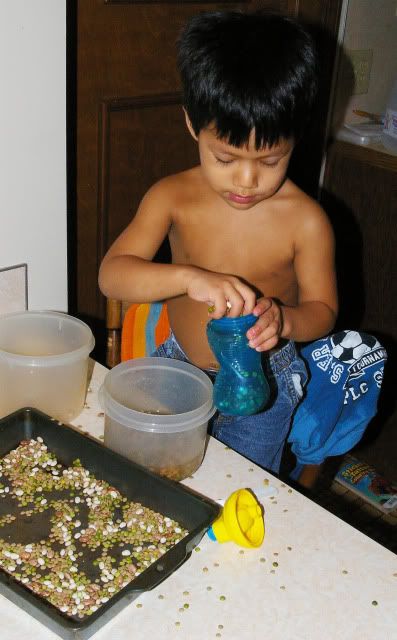 Amazingly, there really were not that many beans on the floor! It was pretty fun watching him play and explore while I cooked dinner. I admit, I am not really that great at coming up with creative ideas like this so I felt like a brilliant mom tonight. hehehe! No, seriously, it is hard to balance working all day while also dealing with all of the other day to day responsibilities like cooking dinner, paying bills, etc while still fitting in quality time and activities. I sometimes have those mommy guilt moments feeling like I should be providing more structured and stimulating activities for pea at home. Anyone else feel like that sometimes? What activities do you do with your toddler?