I haven't participated in FFF for quite awhile so I thought I would join in the fun this week!
This is absolutely one of my favorite photos of pea. The sweetness of his face and those gorgeous black eyes just makes my heart swell. I took this photo on our first visit trip when pea was 4 months old. It brings back so many emotions and memories of holding my sweet boy for the first time. It was pure joy and I feel so blessed that we have these memories with him during the time we were waiting for him to come home.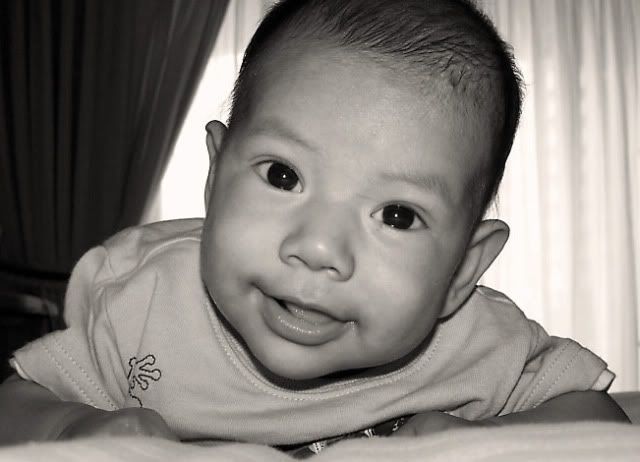 For more FFF, visit Hannah's blog
HERE
.