We all scream for ice cream! Pea finally discovered what the ice cream truck is all about this past weekend. He is very familiar with hearing and seeing the truck and knows that it is an ice cream truck, but...he had no idea what that really meant! The truck comes through our neighborhood regularly so we figured it was close enough to the end of summer to get a dose of the ice cream truck. (We deliberately did not do this at the beginning of summer. No need to create an ice cream truck monster too early!)
Notice the shadow? My attempt to be in the picture!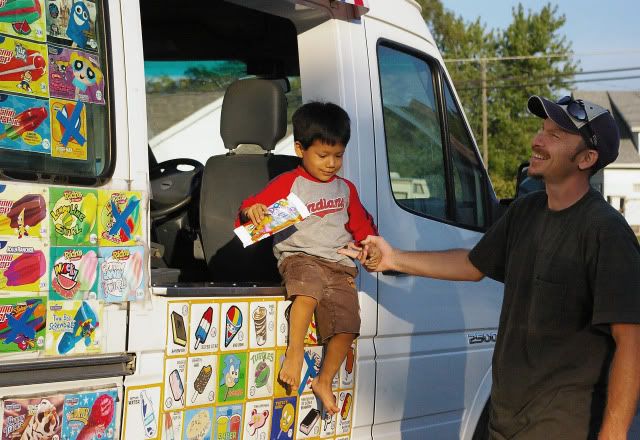 Shadow Family
Dora ice cream. Pea loves Dora. I think more than Diego, but not as much as the Backyardigans!
mmmmmmm...yummy!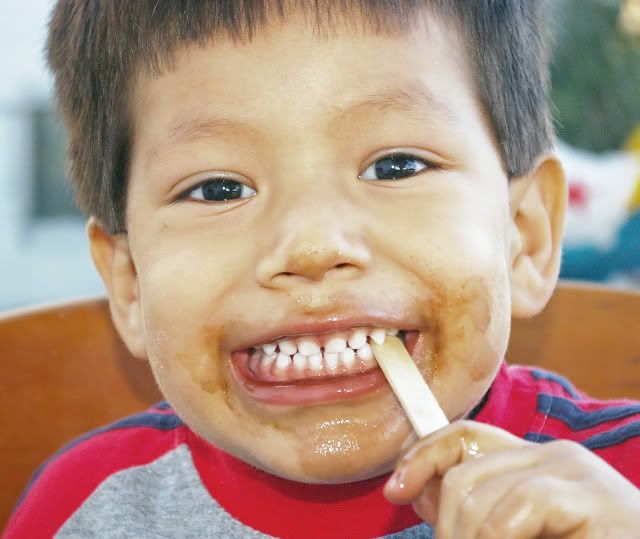 Trying to get some of daddy's ice cream.