I took a little unplanned break from blogger world. There have been too many other things robbing my time and attention! You know how that goes. Since school recently started, Jason is back to work and adjusting back to our school time routine. As hard as it was working all summer with my fav fellas home all day, I REALLY enjoyed having a stay-at-home hubby for the summer! He did the laundry, would start dinner, ran errands for me, planned our Mexico trip, etc, etc. Aren't I lucky? But, alas, it's back to the grind. Sigh...
So, even though I haven't posted in a few weeks, I certainly have been thinking about some "blog worthy" things such as how do you deal with rude stares (I have been noticing this more and more), how do you talk to your kids about adoption and their story, and I recently read a great post about the importance including yourself in photos with your kids! But, those posts will have to wait for right now.
In the meantime, I have really been into cooking lately and trying new recipes (if you haven't noticed already!). My newest thing? Meal planning. I am not much of a planner so this is a new venture for me and it is working out pretty well. Of course, my "plan" is a very flexible one but that is what works for me! I am finding that I have the motivation to cook more if I know what's on the menu! I generally plan about 3 meals per week since we usually have leftovers and we have a standing weekly dinner date with my parents.
So, tonight's menu included homemade Italian Breadsticks and Chicken Pesto and Couscous. Both recipes are from one of my new favorite blogs to stalk:
Cooking During Stolen Moments
.
I have already made several of her recipes! Now, I still make adjustments to "lighten" up some of her recipes, but every recipe has been a hit so far!
Here are the Italian Breadsticks. I have never, ever made bread from scratch before so I was a little intimated by the whole yeast, dough thing. WOW! It was so EASY!!! These breadsticks were so yummy and, I swear, they were about 1.5" thick! I made these after I got home from work and we were still sitting down at the table to eat by 6pm. Check out the recipe
here
. I will definitely be making these again.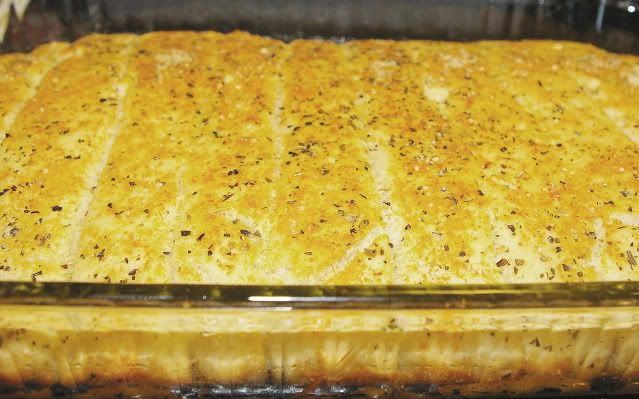 We ate the breadsticks with a side of Chicken Pesto and Couscous. :) If you have never had couscous, give it a try! It cooks in 5 minutes and you can generally substitute it for rice in various dishes (though it is not as "hardy" as rice). We love the whole wheat couscous from Trader Joe's. I made this with chicken, tomatoes from our garden, zucchini from a friend's garden, and of course my garden fresh pesto! Check out the recipe
here
. She served this recipe cold, but we ate it straight from the skillet. Either way is delish!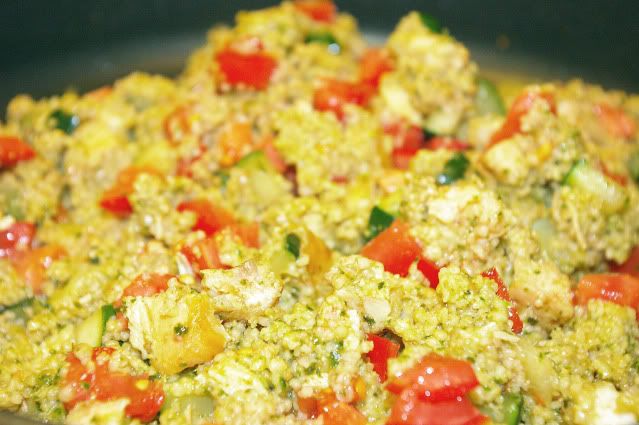 Okay, next post I hope to tackle one of the topics I mentioned above!