In our family, the beginning of spring is marked by my birthday! Woohoo! Spring is definitely my FAVORITE season. Having been born on the first day of spring, I like to think of myself as a breath of fresh air! Hehehe! Actually, my parents claim it snowed on the day I was born. Definitely more fitting. :) We celebrated a day early at my parent's house tonight and it was a great party. My mom cooked my favorite meal and we topped it off with homemade tiramisu. Yum!!
Me and my pea (with his first sidewalk scrape of the season. check out his nose!)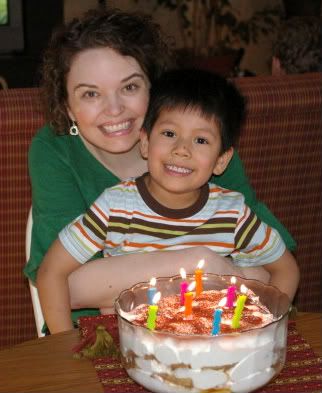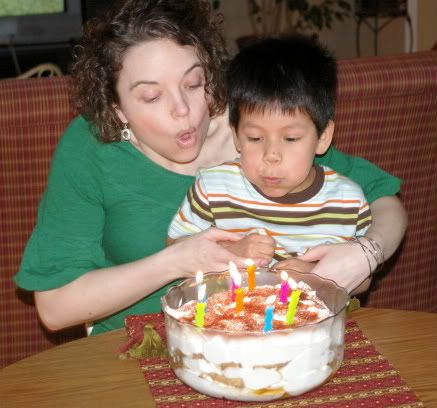 Licking the candle ends. The best part!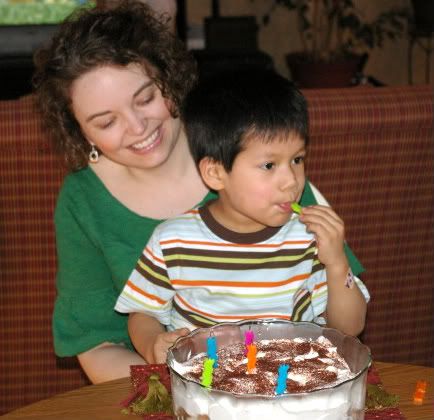 Pea definitely thought I needed lots of help opening my cards.