to a big boy bed. Well, sort of. We decided it was finally time to take down the crib railing. Sniff. Sniff. Pea has been climbing in and out of his crib for quite some time now, but we just weren't ready for that next step! We have been very lucky in that he always stays in bed when it's time to sleep so why mess with a good thing, right? Well, I kept having images of a broken leg or arm so we figured it was probably time. Plus, we are going to need the crib for the new baby so we might as well get him transitioned out of it soon.
He was so excited to see his "new" bed. He kept sneaking in and out of his room on his tiptoes to look at it. It was very cute! Here he is right before he jumped off. Sigh...there still may be a broken leg or arm in our future with the way he jumps on his bed.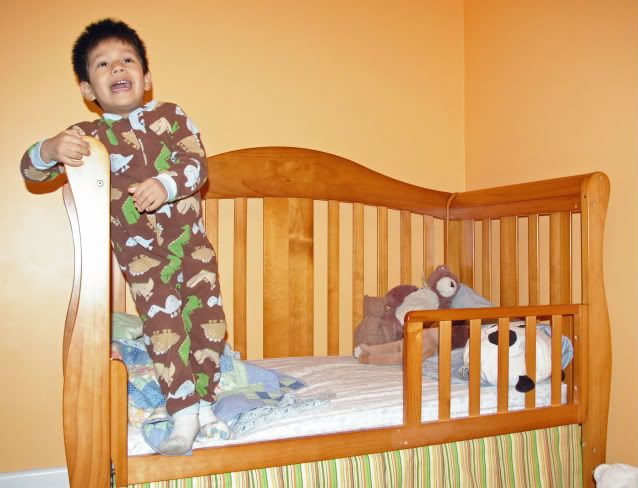 Getting ready to snuggle in for the night. And, yes, I am happy to report he has stayed in bed!
Now we need to start thinking about getting a real big boy bed!