Waiting...waiting...waiting for the phone to ring. The phone call that will forever change our lives...again. The first few weeks was a piece of cake, but now I am starting to feel a tad bit anxious. I realize I have not written much at all about this process so far so that will be the next post. In the meantime, here are a few more before and after photos.
Baby's room BEFORE. Lovely calico carpet!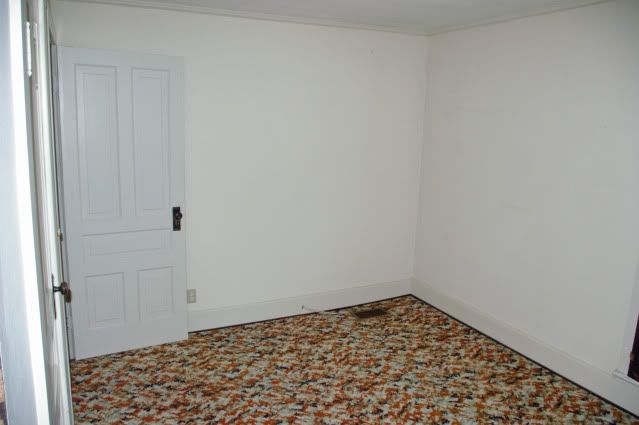 Post carpet
Just before the floor sanding commenced.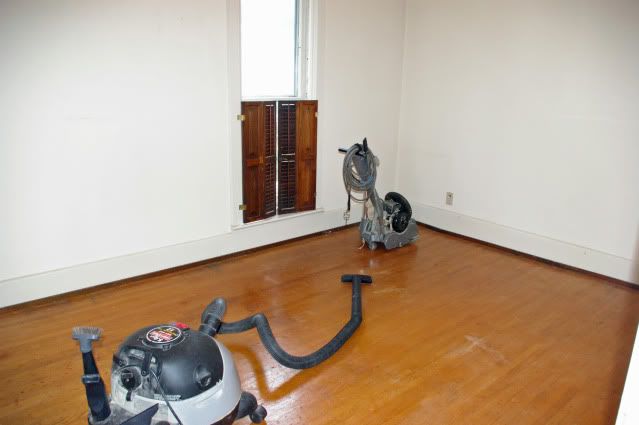 AFTER!!! What a difference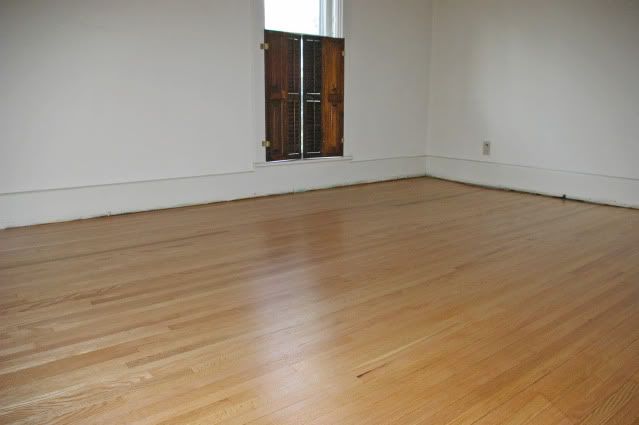 Ready to personalize for baby! We took the shutters off in order to paint them white. My brother is also in the process of recovering the cushion on the glider and ottoman.
Pea LOVES going into the baby's room. After the furniture was moved into the room, Pea announced he wanted to see the baby's room. He ran in and said "Awwwwww...this is a cute baby room! I love it!' Last week Pea went into the baby's room and said "maybe the baby is in here now."
Pea also asked me last week when we were going to Guatemala to get his baby brother. Yes, now he thinks he is getting a brother. I explained that the baby was not going to be born in Guatemala and he seemed very perplexed because, after all, aren't all babies born in Guatemala? :)